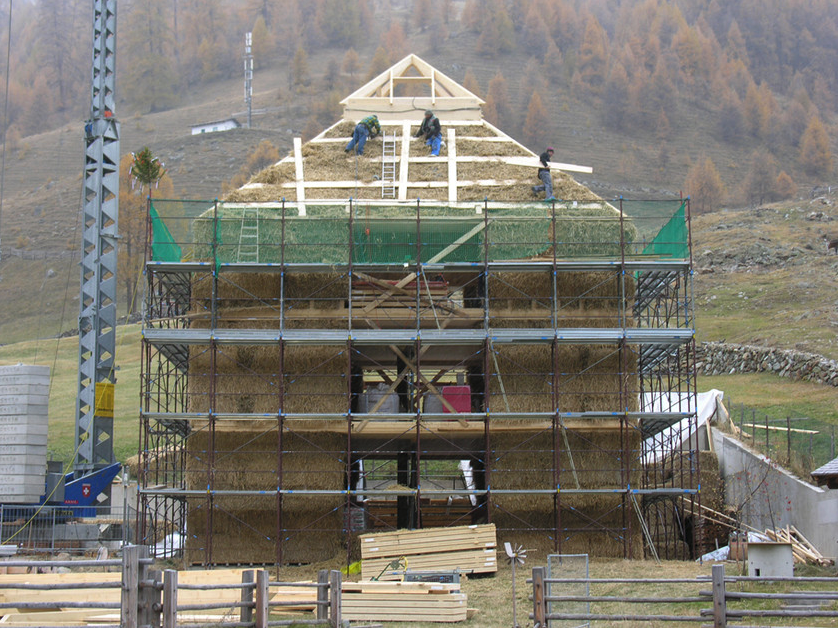 (deutsche Version nachfolgend) You are cordially invited to take part in our next event discussing exciting and relevant aspects of sustainability!
Join us on 28. March 2019, 1800h
Pfingstweidstrasse 31a, 8005 Zürich
Two interesting presentations await you:
Martin Hofer, architect, development consultant and ethicist will be talking about new socially aware approaches to property development, while Werner Schmidt, ecological construction innovator, will give us an insight into his projects, including his work in loadbearing straw bale construction.
Both presentations will be in german.
Afterwards there will be an opportunity to discuss these and further topics over a nice glass of something locally produced.
Sign up now by sending an email to bindabei@mindful-architecture.ch (20. March at the latest)
Looking forward to seeing you!
Wir laden Dich herzlich ein, gemeinsam mit uns relevante Themen zur Nachhaltigkeit zu diskutieren und an unserem Anlass vom
28. März 2019, um 18 Uhr, bei uns an der Pfingstweidstrasse 31a, in 8005 Zürich teilzunehmen.
Zwei interessante Referate erwarten Dich. So spricht Martin Hofer, Architekt, Entwicklungsberater und Ethiker über neue soziale und gesellschaftliche Ansätze bei Immobilienkonzepten und Werner Schmidt, Innovator im Bereich des ökologischen Bauens gibt einen Einblick in sein gebautes Werk unter anderem dem lasttragenden Strohballenbau.
Danach haben wir alle Gelegenheit bei einem Glas mit lokal hergestelltem, feinen Inhalt diese und weitere Themen zu vertiefen und zu erörtern.
Melde Dich doch gleich jetzt an: per Email an
bindabei@mindful-architecture.ch, spätestens jedoch bis zum 20. März.
Wir freuen uns auf Dich!